Difference Between Comprehensive And Collision Coverage
We all know about comprehensive and collision car insurance. Although many of us are familiar with these terms, there are some similitude and differences in between to be discerned. Find out more about the differences and think wisely before purchasing any of these 2. You must know what you really need and what factors influence the rates. Get car insurance quotes online free to compare prices for these 2 policies and find the best offers in your area.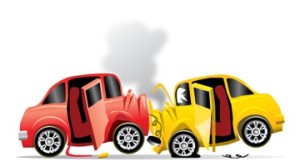 The main difference between collision and comprehensive coverage is that, to a certain extent, the element of the car driver's control. You should know that collision insurance will typically cover events within a motorist's control, or when another vehicle collides with your car. Comprehensive coverage generally applies for "acts of God or nature," events that are typically out of your control when driving. These can include such events as a spooked or rampaging animal, a heavy hailstorm, earth or car theft
For example, let us imagine that you are caught in a storm. We will use this to illustrate the differences between collision and comprehensive. Within that storm let's imagine that two events might have happened:
1) a heavy tree branch fell on your car, or
2) you veered to avoid a falling tree branch and wound up crashing into a tree.
In the first scenario, you had no power over when or why a tree branch would fall on your car. This situation would get you reimbursed under your comprehensive policy.
In the second situation, you were driving the car and eventually swerved into the tree, which makes it a collision, and collision insurance therefore pays for the damage. Events like these hypothetical ones tell us why it's important to differentiate between the two types of coverage.
Visit our website for more info and free quotes. Visit us!