Does Car Insurance Cover Interior Damage?
For many, the interior of the car is as important as the exterior, if not even more. That's why many drivers invest almost a fortune in customizing the interior with all sorts of devices and special upholstery materials. So, it becomes natural to worry whether the interior is covered by car insurance or not. Find out more about this and get a quote for car insurance.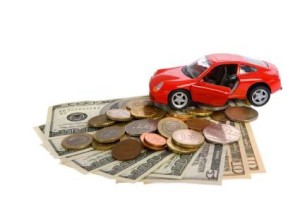 When shopping the market for a policy, you want to ask detailed questions, claim scenarios, to see what would happen and how much you would be reimbursed. Ask any agent about interior damage and how the company handles these claims.
But usually, you will have to get comprehensive and collision coverage in order to have your interior protected.  Comprehensive insurance would include a car insurance claim for a damaged interior, including theft or vandalism. Collision insurance pays for a damaged interior from a collision. You will be reimbursed for the damages to the exterior, and interior of your vehicle, minus your deductible, up to the policy limit. The repairs to the interior of your vehicle will be handled just as the other parts of the car will.
Take pictures of the damaged vehicle interior. Also, contact the police and file a police report. This step is often required by the insurance companies before a claim can be settled, especially in the event of theft or vandalism.
However, there are some exceptions and special endorsements you should be aware of. If the damage to the interior were due to negligence on your part, that would not be covered. For example, in the following scenarios you will not be covered:
accidentally scratching up the interior of the car with your keys
spilling a cup of coffee, shorting out the speaker system
interior damage resulting from tear and wear
Visit our website for more info about car insurance and always check our website for free quotes. Visit us!